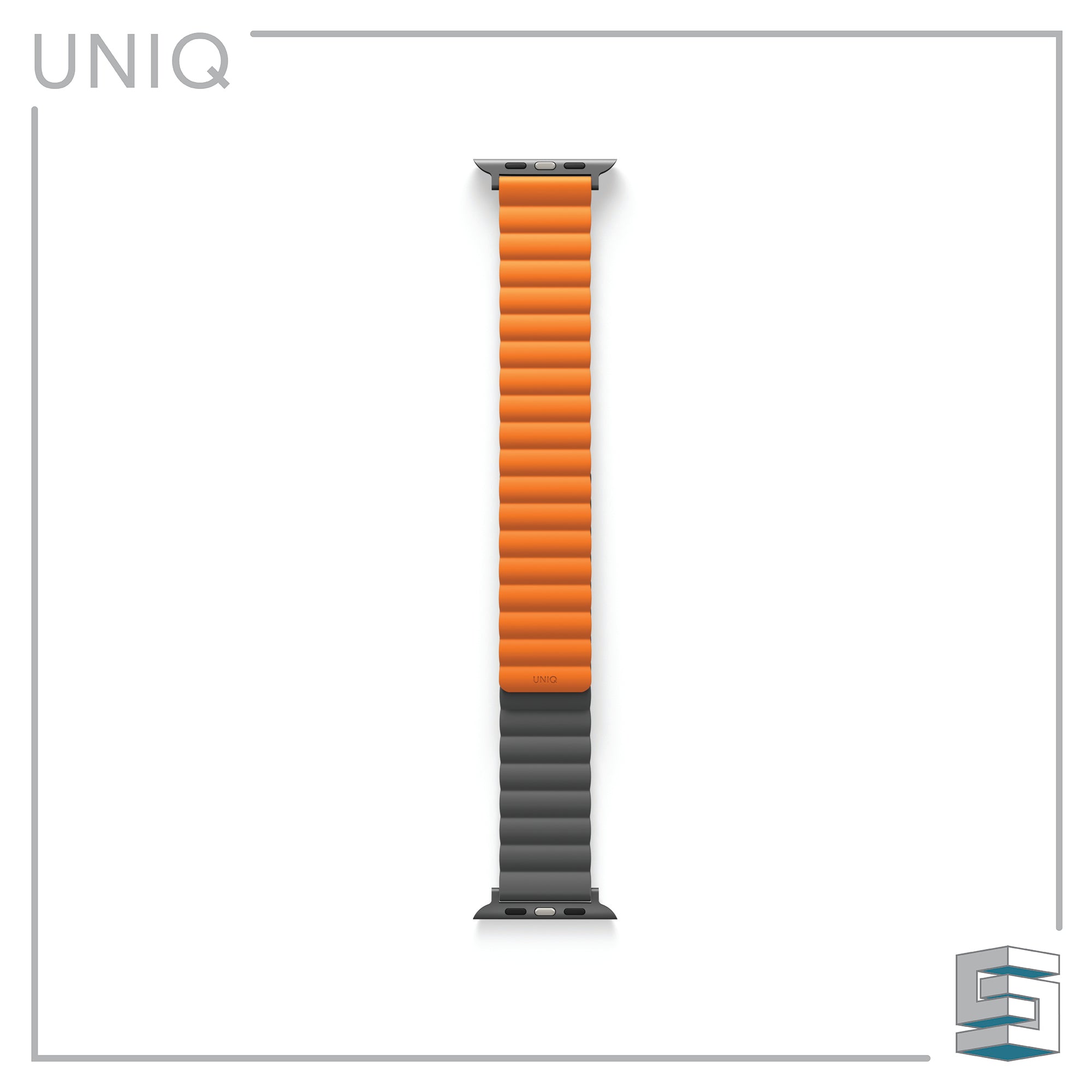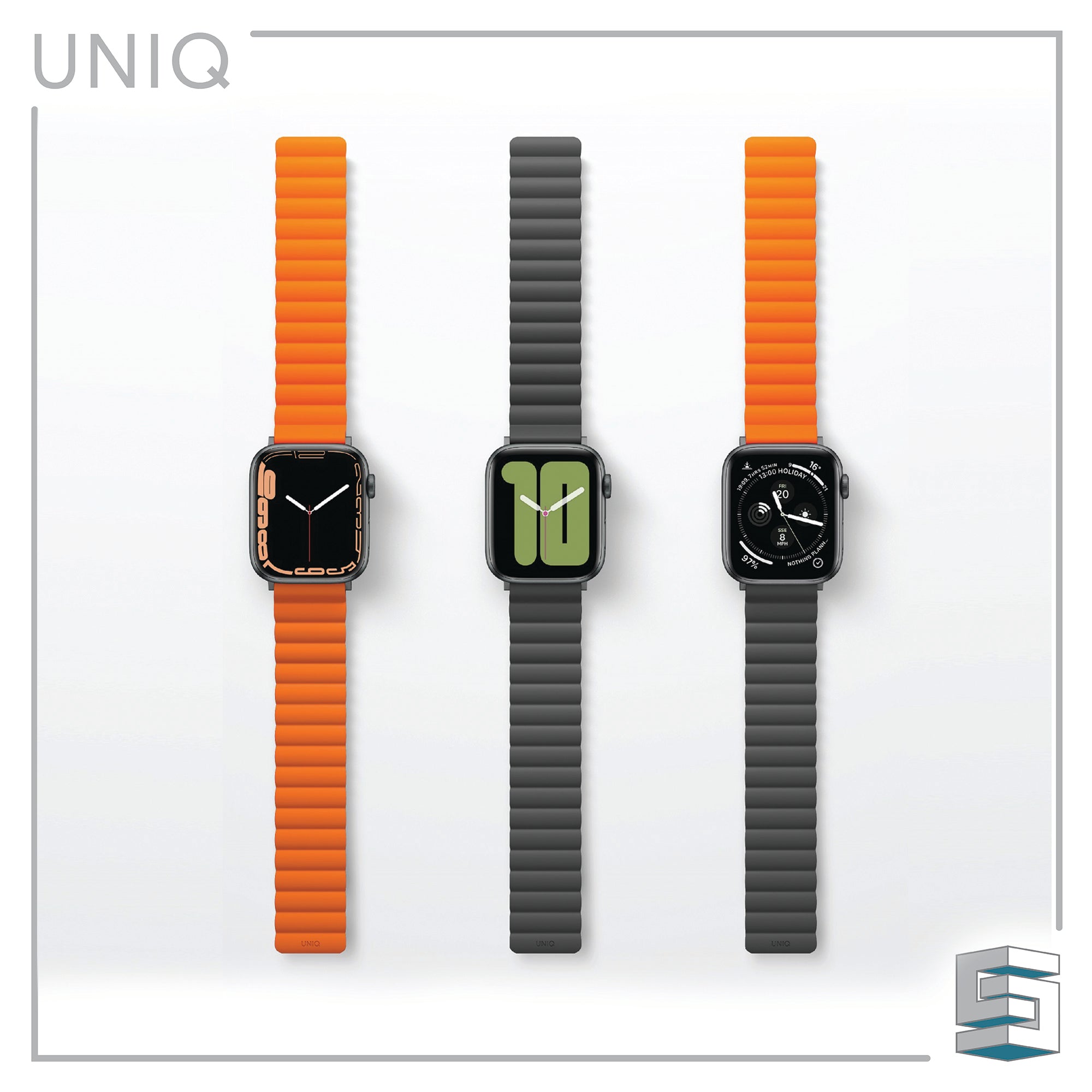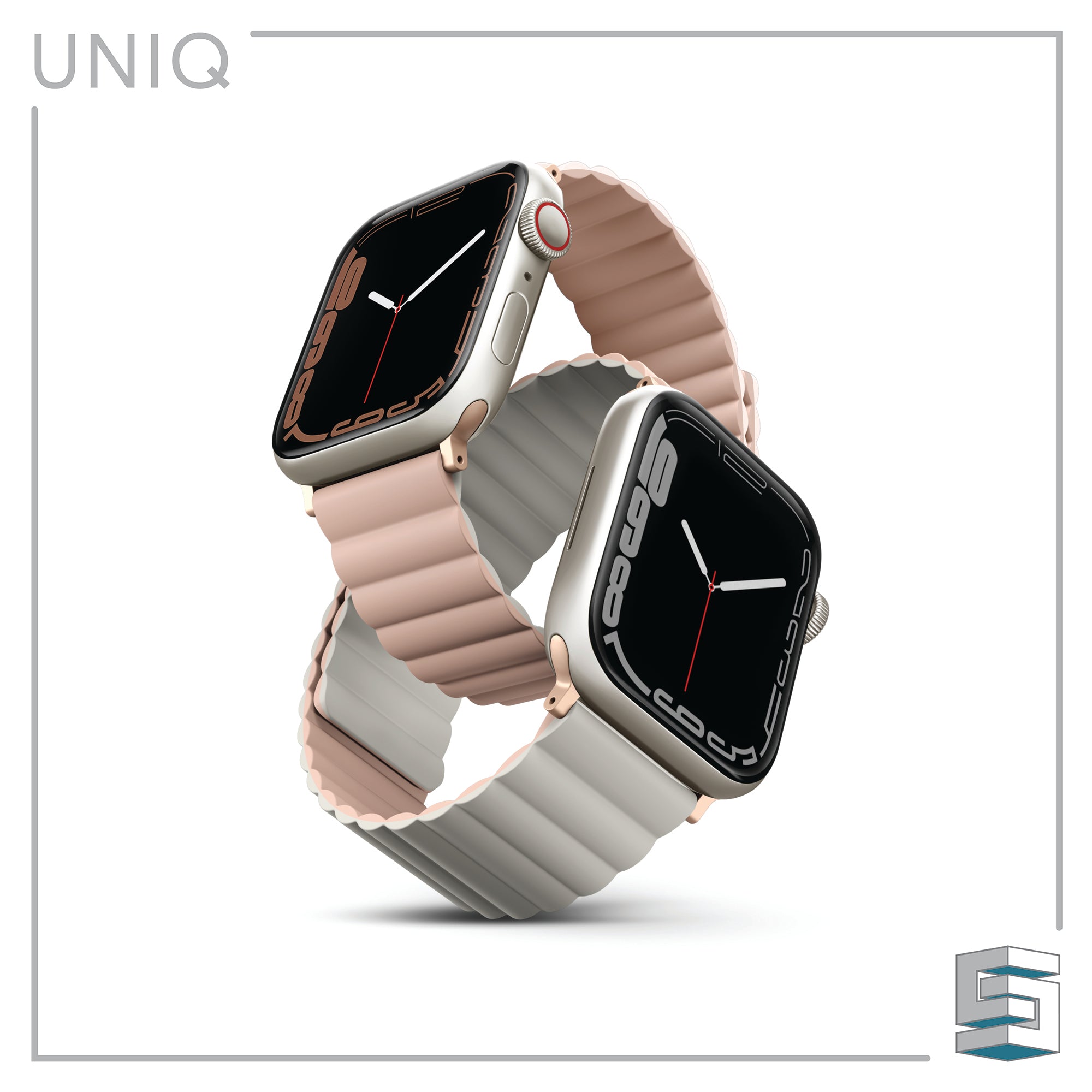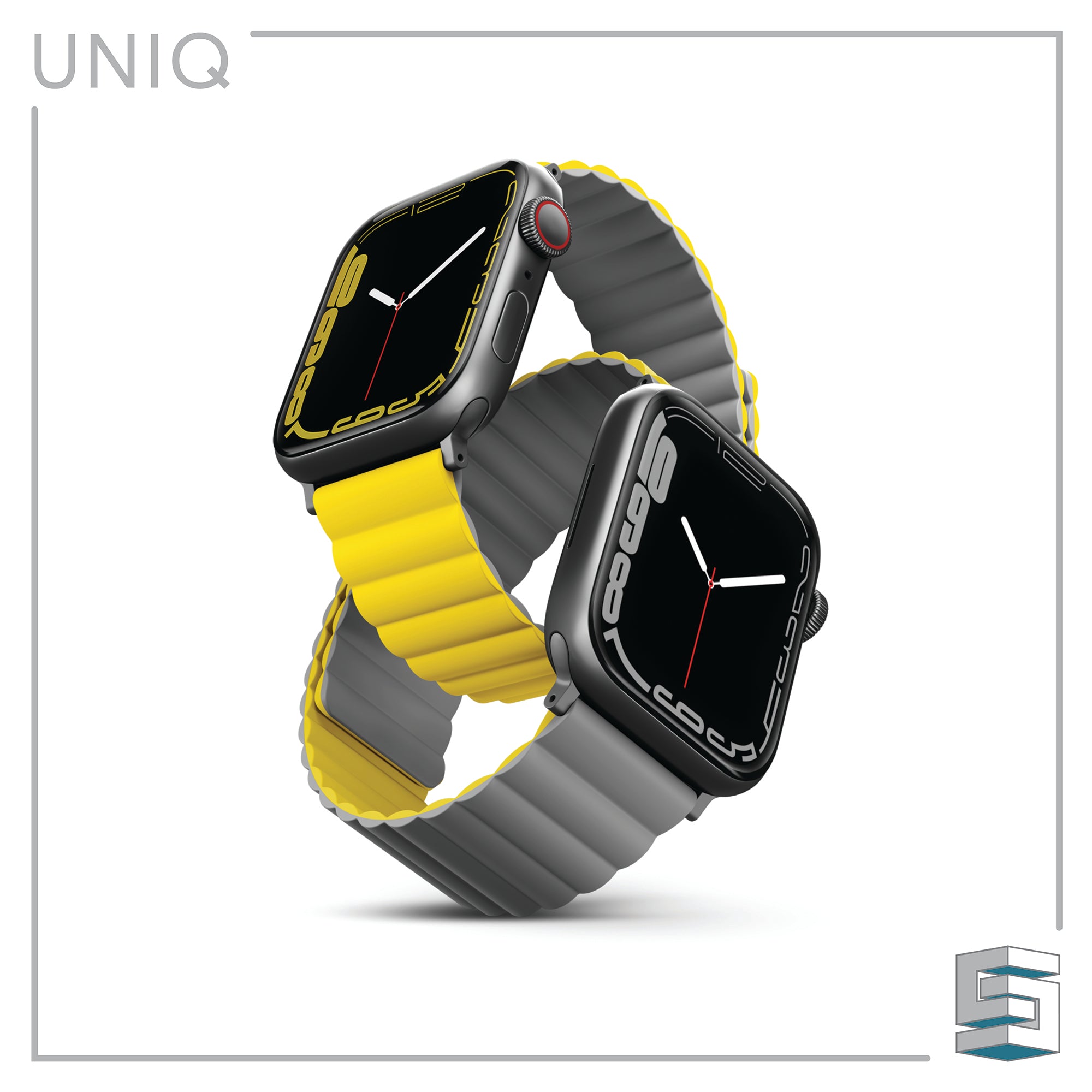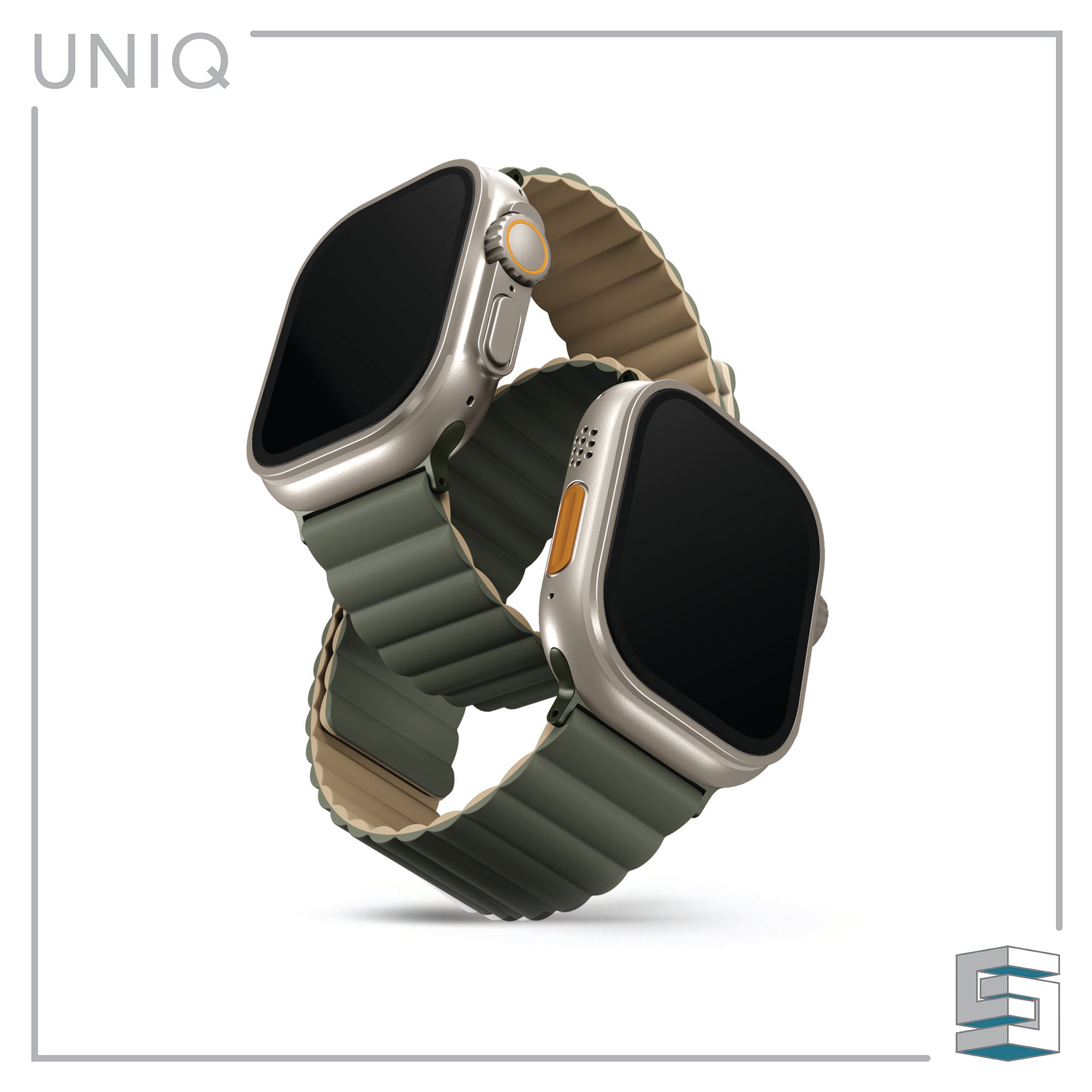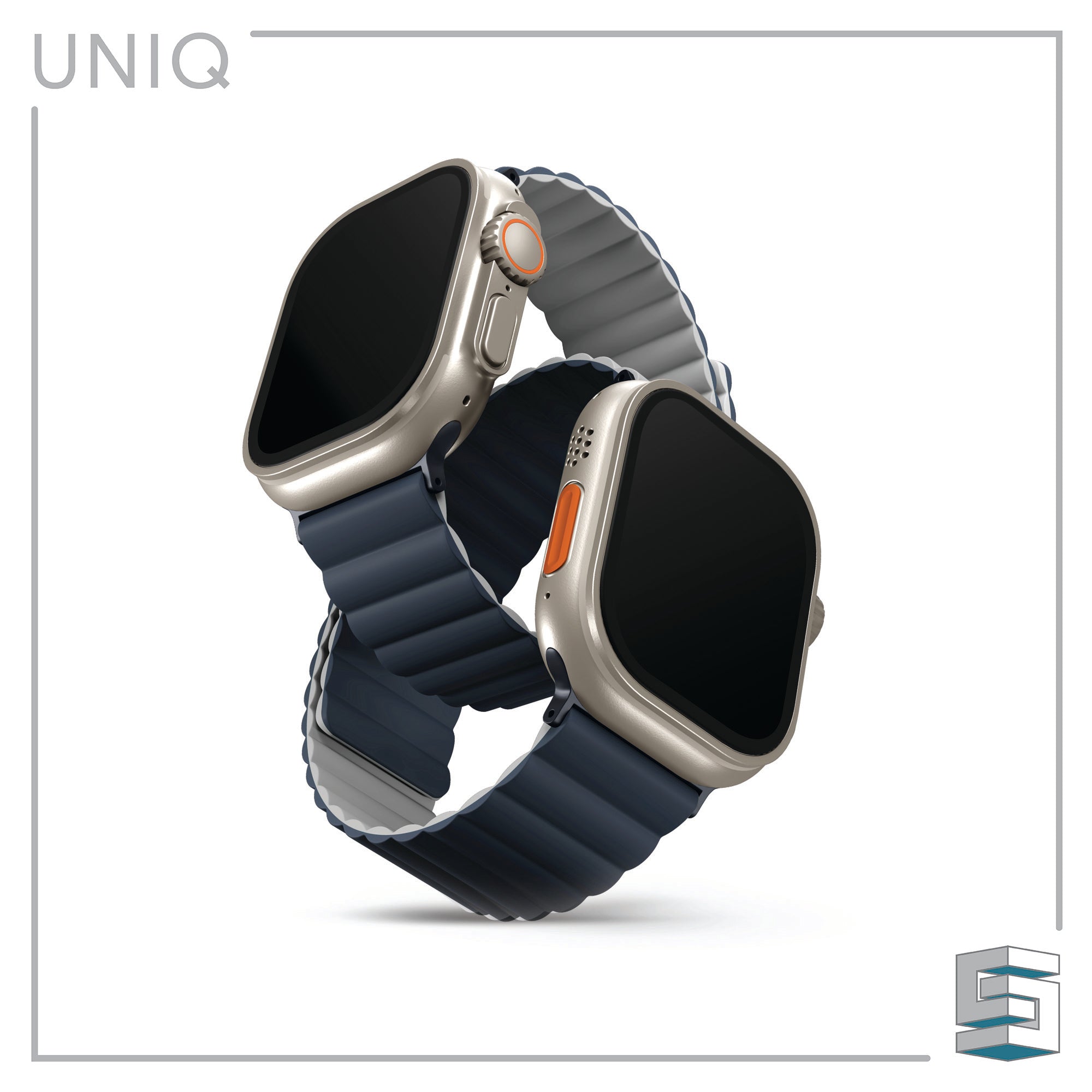 Strap for Apple Watch - UNIQ Revix
Two colors. Three ways to wear it.
Go bold with Revix, a reversible duo-color strap that lets you change up your look with just a flip. Each one is crafted using ultra-soft silicone with a smooth finish, keeping it light and comfortable on your wrist all day long.
Reversible magnetic silicone strap with secure fit.
Three looks in one.
Patented reversible connectors.
Secure magnetic closure with 28 strong bidirectional neodymium magnets for a secure, adjustable fit.

Soft UV treated silicone for lasting smooth finish




Waterproof and washable
Strap for Apple Watch - UNIQ Revix