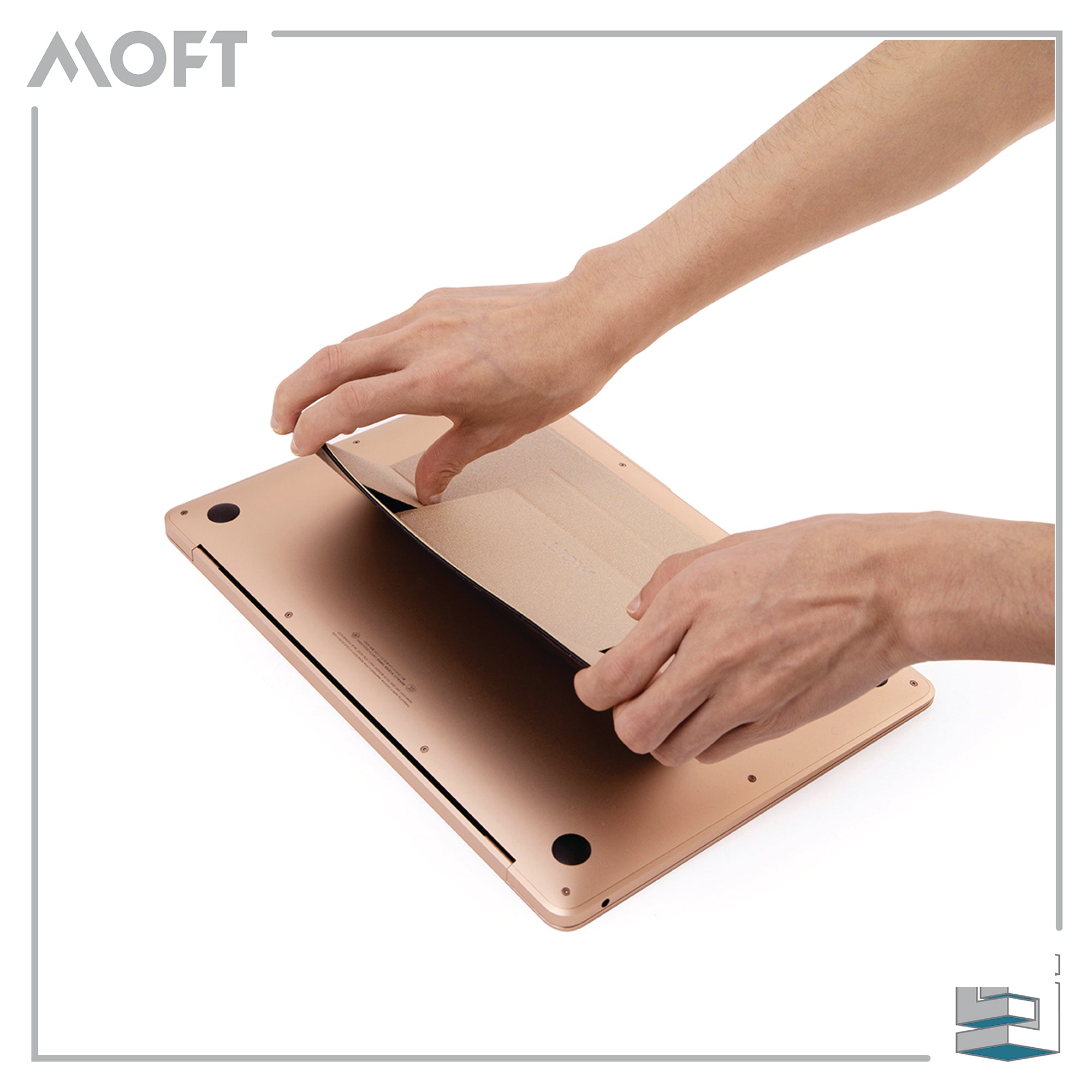 Laptop Stand - MOFT Invisible Laptop Stand (Adhesive)
Lightweight, portable, and virtually invisible, you'll never forget this work companion that easily lifts your laptop in seconds.
At 0.1 in thin, 3 oz weight. Unfelt and unseen when carried. 
Double-angle adjustment for you to find the ideal height to work.
Constructed with vegan leather and strong fiberglass. 

Holds up to 18 lbs.

Works with laptops up to 15.6".
Reusable and residue-free adhesive.
Weight: 3 oz / 89 g
Dimensions: 6.7x8.8x0.12 in / 170x224x3 mm
Height Adjustment: 2 or 3 inches
Material: Vegan Leather, Fiberglass, Removable Glue
Compatible Model: 11.6"-15.6" Laptops with no air vents underside (Except Surface Book 2 and Surface Book.)
Please check the dimensions to make sure there is no obstruction in the area underneath your laptop.


Laptop Stand - MOFT Invisible Laptop Stand (Adhesive)