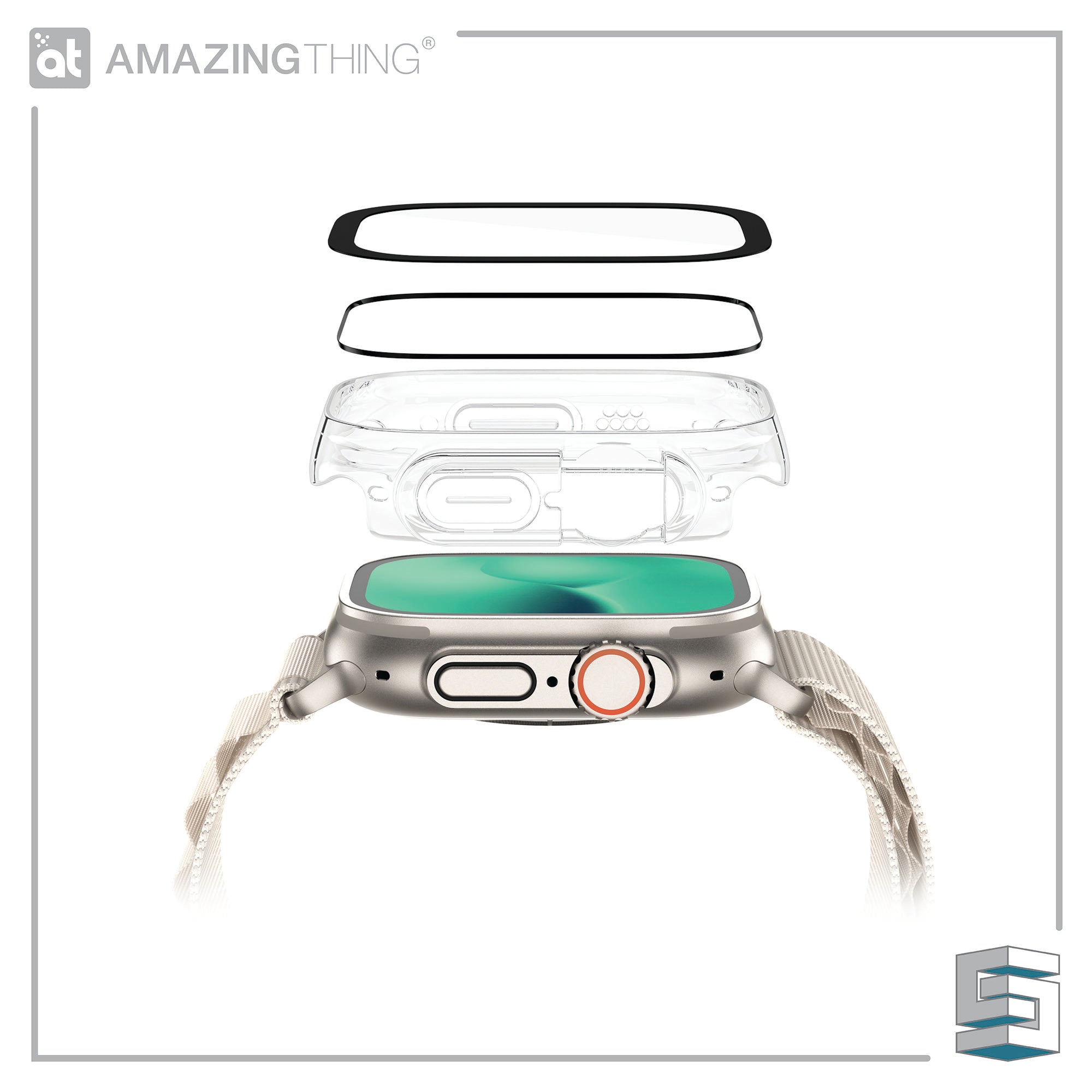 Case for Apple Watch Ultra - AMAZINGTHING Marsix 49mm
Marsix Drop-proof Case With Tempered Glass.
9H Certified Hardness Tempered Glass
The 9H Hardness Tempered Glass was tested professionally in a laboratory. Its durability makes surviving tough falls a cakewalk.


4FT High-Level Drop Test
This professional test makes sure it can withstand up to the maximum of 4ft drop without taking any damage. Perfect for those who want to take good care of your gadget.


ALL-IN-ONE Complete Protection
The three-layers structure makes installation and absorbing impact shock as easy as ever.


Premium Touch Sensitivity
The smoothness of the tempered glass is up to the quality standard of the laboratory test. With the premium user experience, the anti-fingerprint plating is just the cherry on top.
Case for Apple Watch Ultra - AMAZINGTHING Marsix 49mm