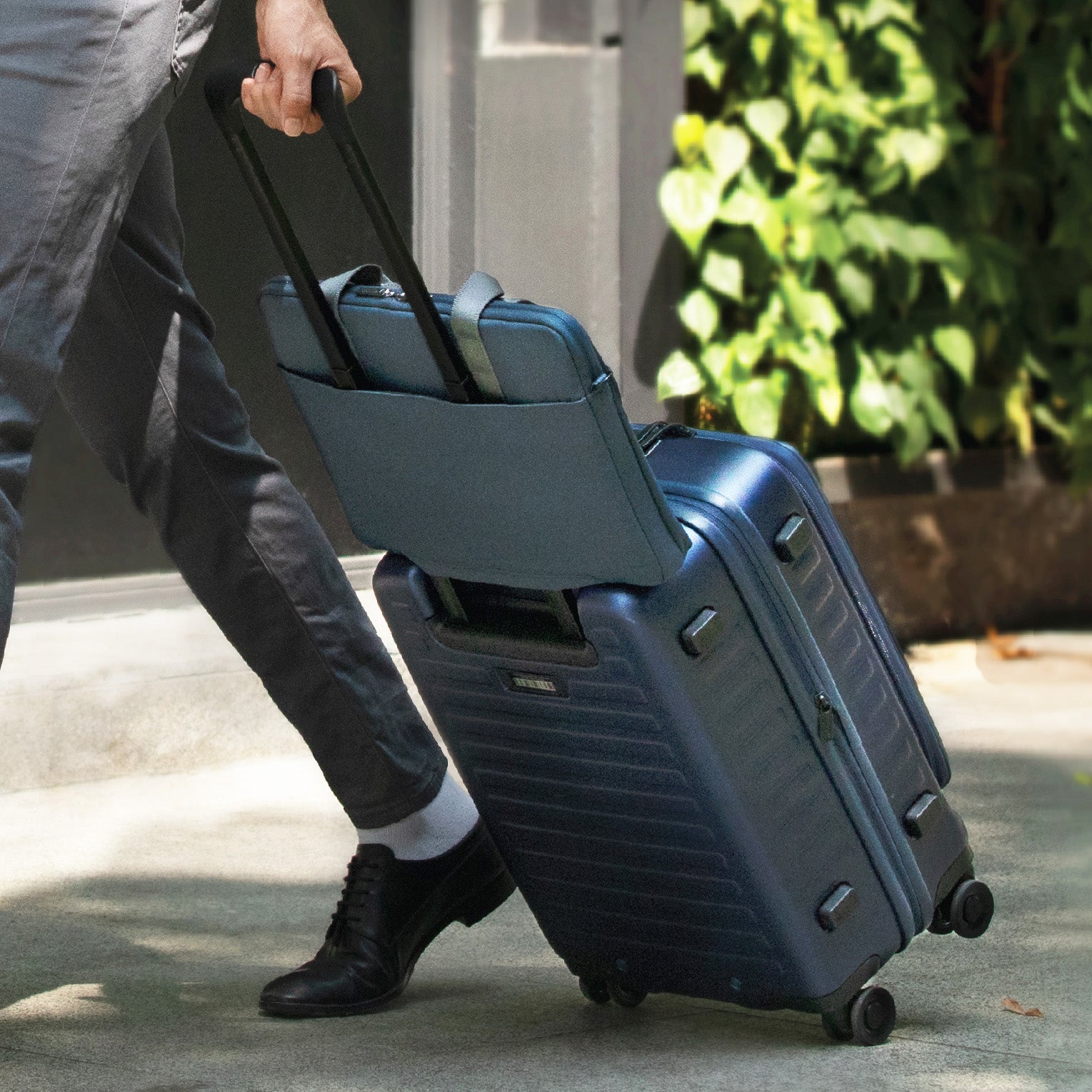 Laptop Sleeve - UNIQ Stockholm
Slim modern messenger bag that keeps you ready for business and travel.
Shocksorb™ Impact Protection with raised cushioning along inner sides and bottom for maximum shock absorption.
Water-resistant nylon material to keep laptop safe from unpredictable weather.
Soft plush padded interior for added cushioning and abrasion protection.
With front zip compartment and sizeable storage to stash everyday working essentials.
Premium zinc alloy zip pulls designed to fold neatly in place without dangling.
With hidden zip and magnet access for convenient suitcase attachment.
Dual use as a briefcase and shoulder bag.
Comes with retractable key holder.
Fits laptops up to 16".
Laptop Sleeve - UNIQ Stockholm