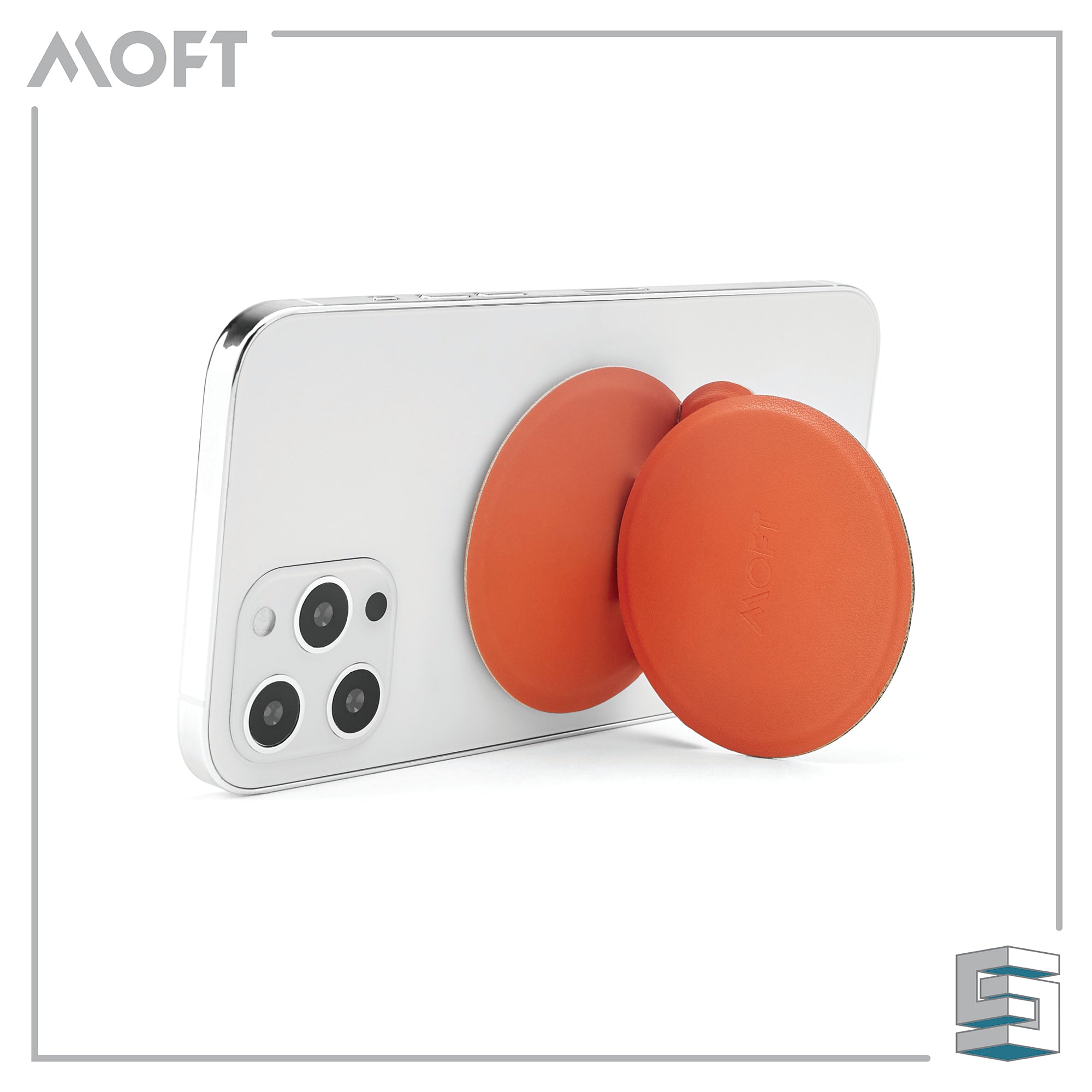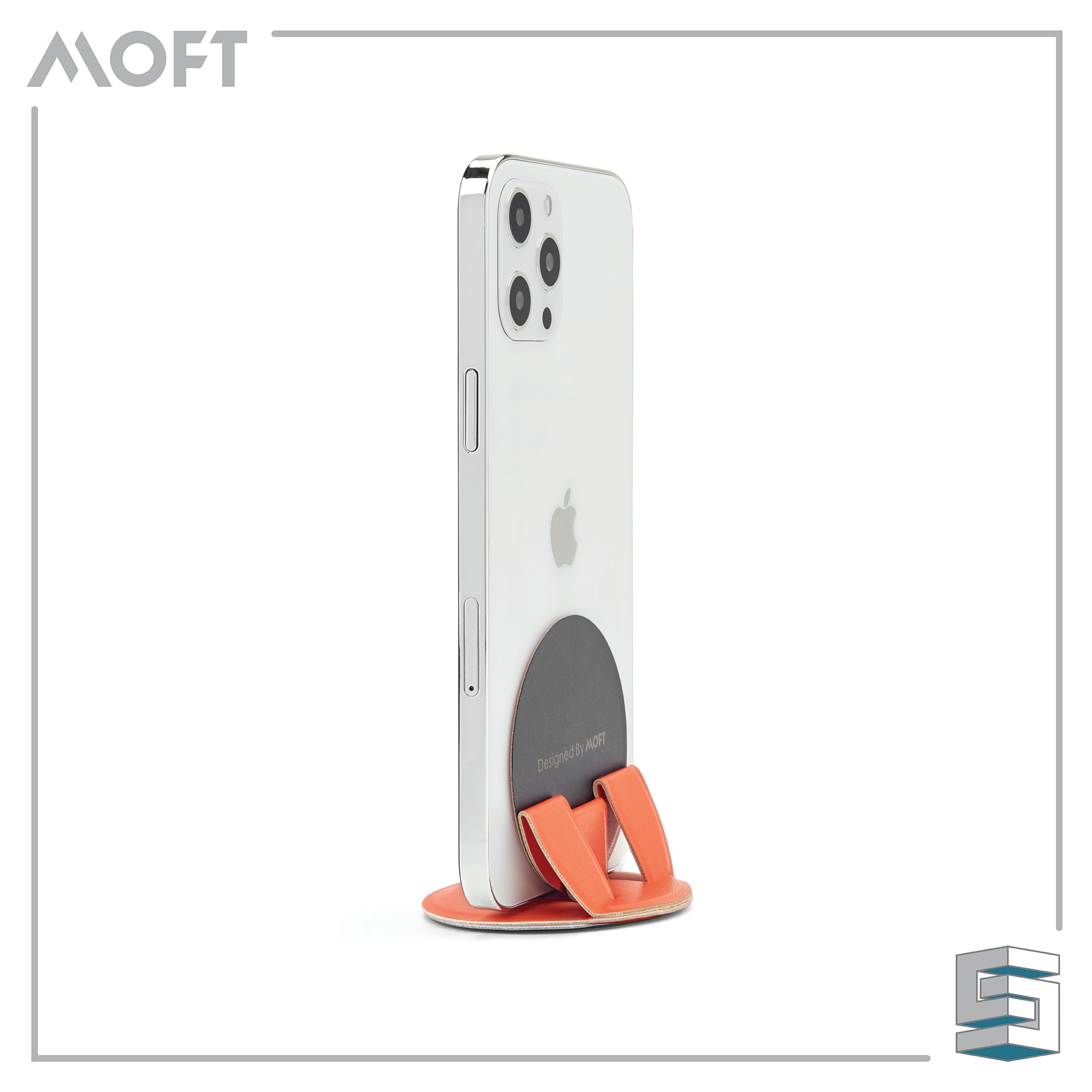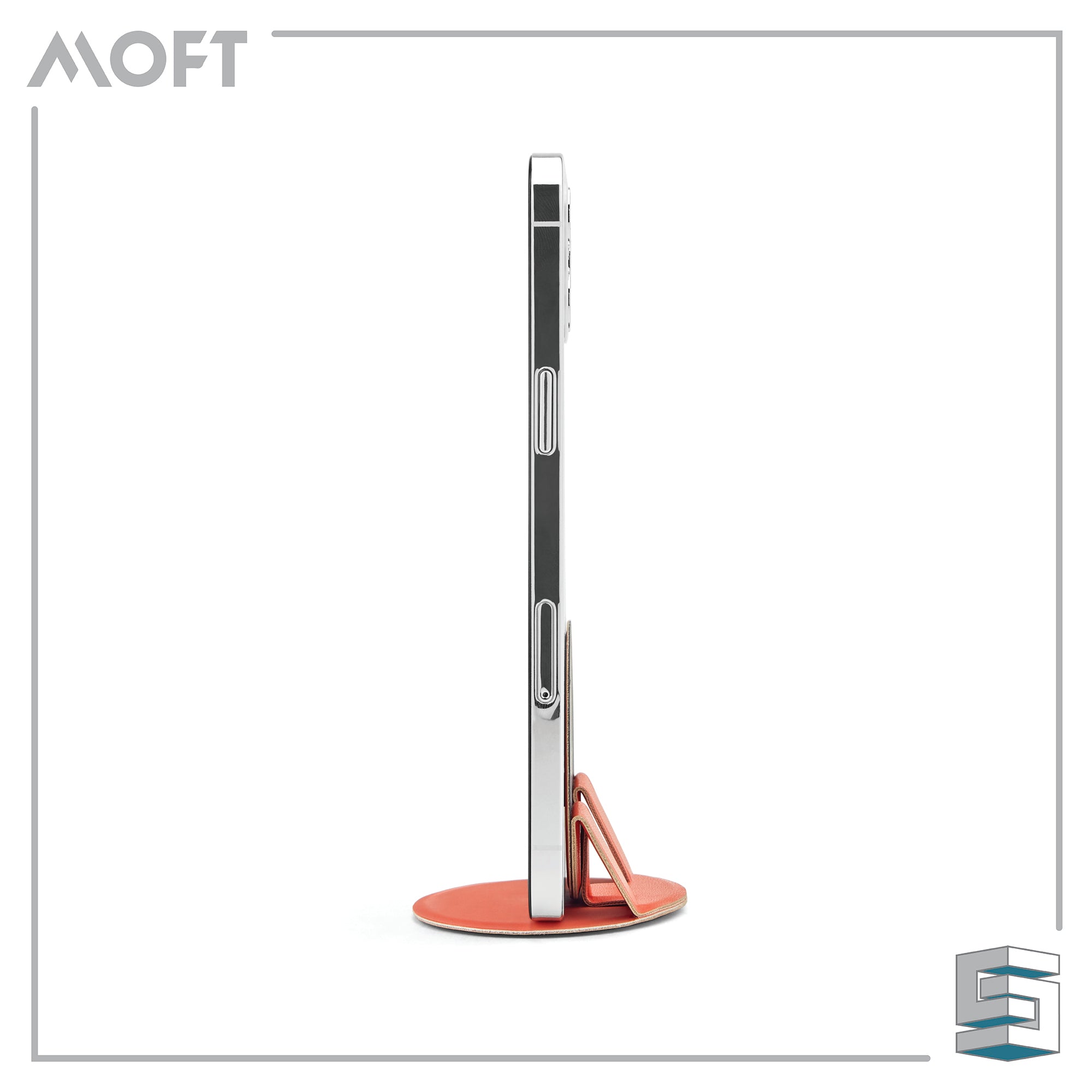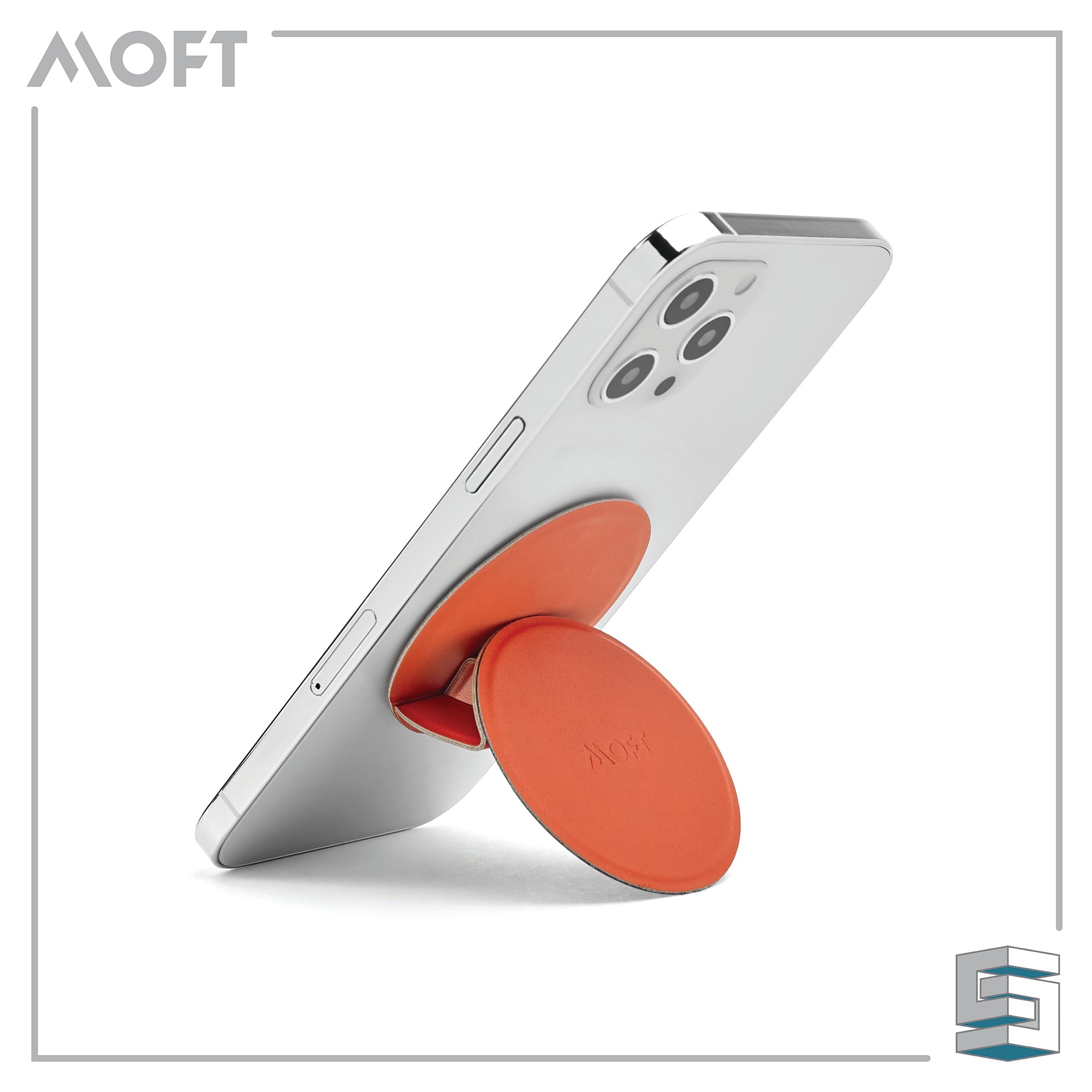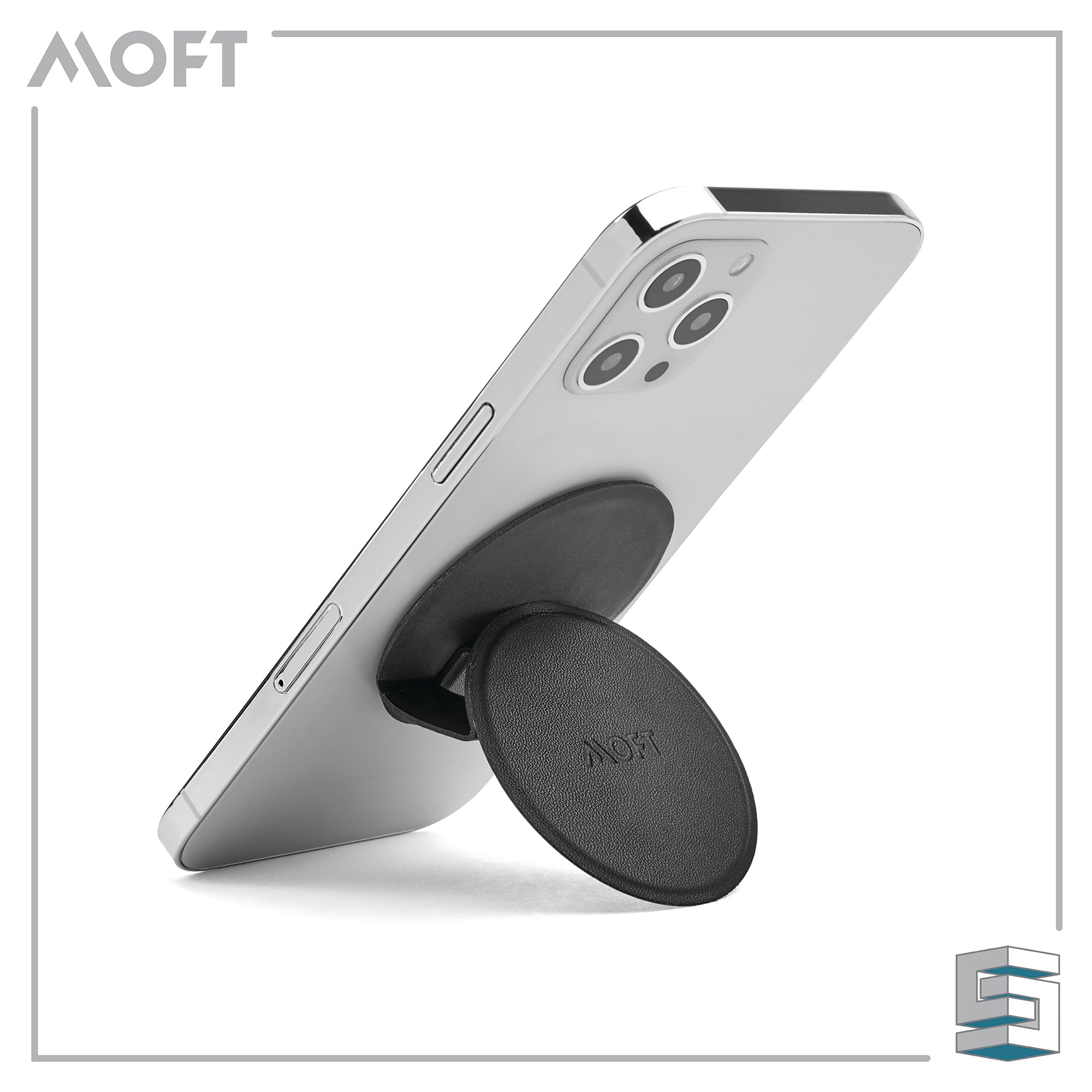 Phone Stand - MOFT O Snap Phone Stand & Grip
Getting ready for your small-screen closeup depends on the right angle. The amazing MOFT O provides upright support for your best shot. Flip open and rest your phone on the MOFT O base for a vertical 90° angle. It's simply the best shot, ready for that surprise FaceTime call, Zoom meeting, or a TikTok live stream.
Compatibility: MagSafe Compatible with iPhone 12/13 series. Universal to other phone models with the Snap Phone Sticker (sold separately).   
Diameter: 2.4 in / 61 mm
Thickness: 0.25 in / 6.4 mm
Material: Vegan leather, PC, Magnets, Metal sheets
Angles: 45° in portrait, 90° in landscape mode, 45° in landscape mode, 90° vertical mode

Snap Sticker Specification (sold separately):
Diameter: 2 in/ 55 mm
Material: innovative material with magnetic-like properties
Phone Stand - MOFT O Snap Phone Stand & Grip