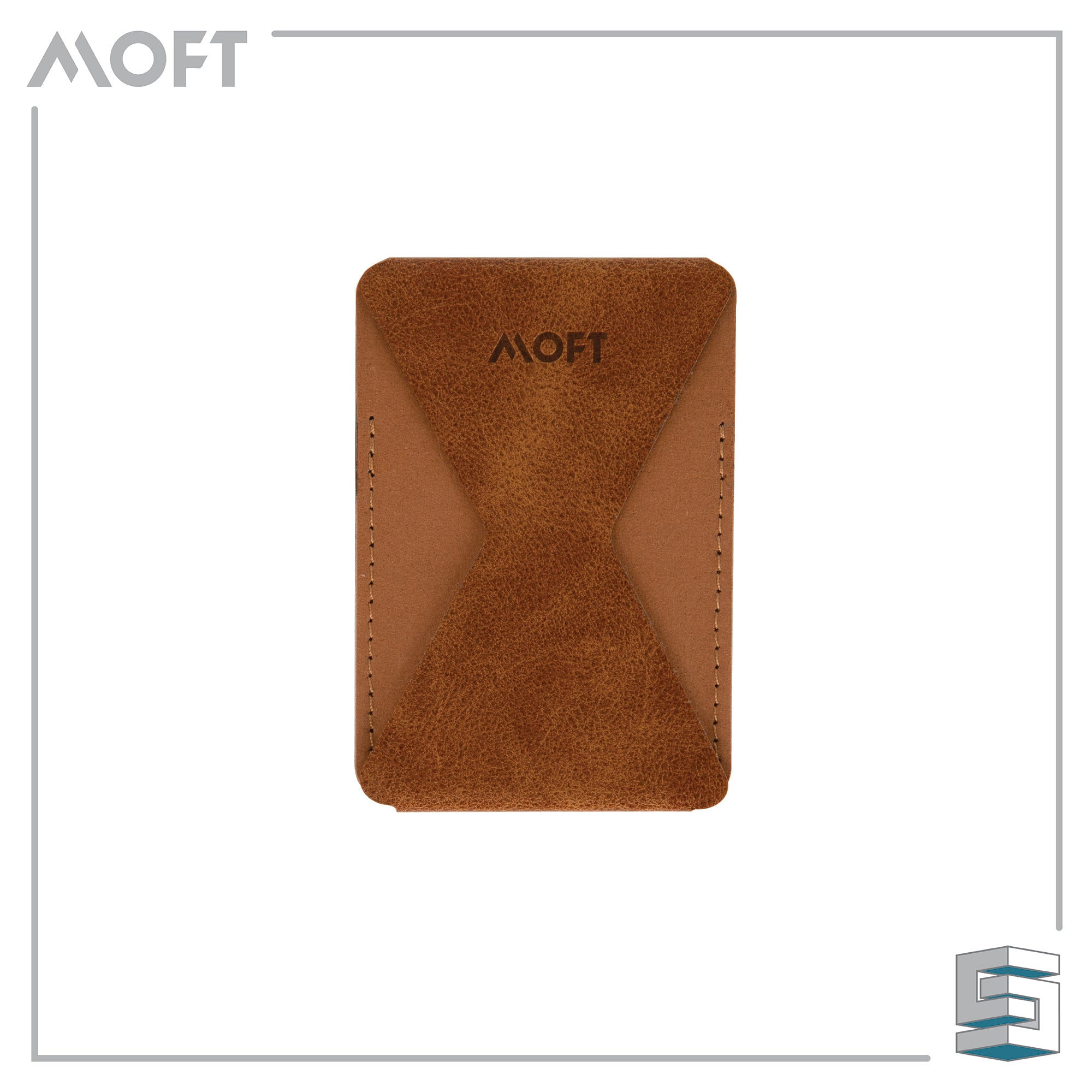 Phone Stand - MOFT X Phone Stand & Wallet (Adhesive)
The MOFT X Invisible Phone Stand and Wallet revolutionized the portable productivity class of accessories and is still unrivaled in the space. Holds up to 3 cards.
Works with:

Phones 4.7" or larger with plastic/metal/crystal back. 
Please make sure there's no obtrusion/lends/sensor/grill in the area.
Dimensions of the Stand & Wallet: 

 

3.6x2.5x0.18 in / 93x64x4.6 mm
Doesn't work with:

Phones with curved back or textured matte glass back like

 

iPhone 11 Pro/11 Pro Max

/12 Pro/12 Pro Max/13 Pro/13 Pro Max. 
Silicone phone cases or cases with uneven texture.  
While its adhesive sticks to a bare phone, we recommend attaching it to a case with smooth, flat back. 

Weight: 1 oz / 29 g
3 viewing modes: Portrait, Landscape, and Floating
Material: Vegan leather, Fiberglass, Magnets, Metal sheets
Phone Stand - MOFT X Phone Stand & Wallet (Adhesive)