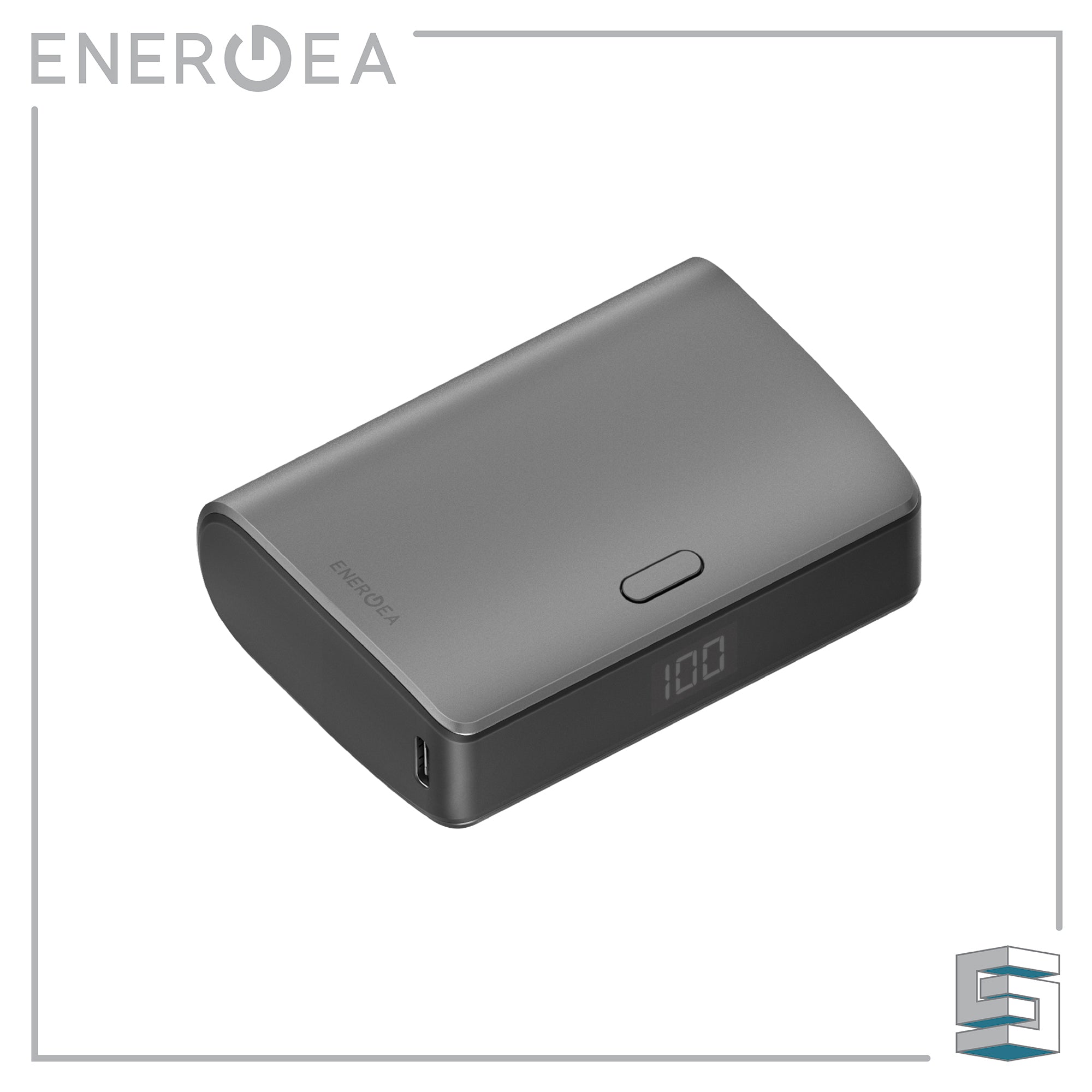 Power Bank 10000mAh - ENERGEA ComPac 35
Introducing the ENERGEA ComPac 35 Power Bank, a high-capacity portable charger that ensures you stay connected all day long. With a massive 10000mAh capacity, this power bank can charge your smartphone multiple times and keep other devices topped up as well.
The ENERGEA ComPac 35 Power Bank features two output ports, one of which supports fast charging. It also comes with a built-in LED flashlight that can be handy in emergencies. This power bank is compact and lightweight, making it easy to carry around wherever you go.
Whether you are traveling, camping, or simply out and about, the ENERGEA ComPac 35 Power Bank has got you covered. Its sleek and durable design ensures it can withstand the rigors of daily use, and its reliable performance makes it a must-have accessory for anyone who needs to stay connected while on the move.
Experience the convenience of our Universal Smart Charge, delivering lightning-fast charging solutions. With the ability to power up your device up to 60% in just 30 minutes, a remarkable 10000mAh high-capacity battery encased in an ultra-portable body, and the incredible 4X faster charging and recharge speeds enabled by USB-C PD35W, you can now effortlessly charge two devices simultaneously
Features
Universal Smart Charge for all your fast charging solutions
Power up your device up to 60% in 30 mins
10000mAh high capacity in ultra portable body
4X faster to charge and recharge with USB-C PD35W
Charge 2 devices simultaneously
Low Power Charging Mode to safely charge wearable devices, wireless earbuds and more with no overcharging
Recharge the power bank in 2 hrs using PD2.0 using USB-C input
Supports new MacBook
Real time digital power display

360 Protect Pro
Specifications
Capacity: 10,000mAh 3.7V 37Wh
Battery Type: Li-Ion battery
USB-C Input/Output: PD35W Max (DC 5V/3A; 9V/3A; 12V/2.92A; 15V/2.33A; 20V/1.75A)
USB-A Output: QC3.0 18W, SCP 22.5W Fast Charge (DC 5V/3A; 9V/2A; 12V/1.5A)
USB-A + USB-C: DC 5V/3A Max
Max Output: 35W
Recharge Time: 2hrs (35W)
Dimension: 80 x 58 x 25mm
Weight: 180g
Power Bank 10000mAh - ENERGEA ComPac 35