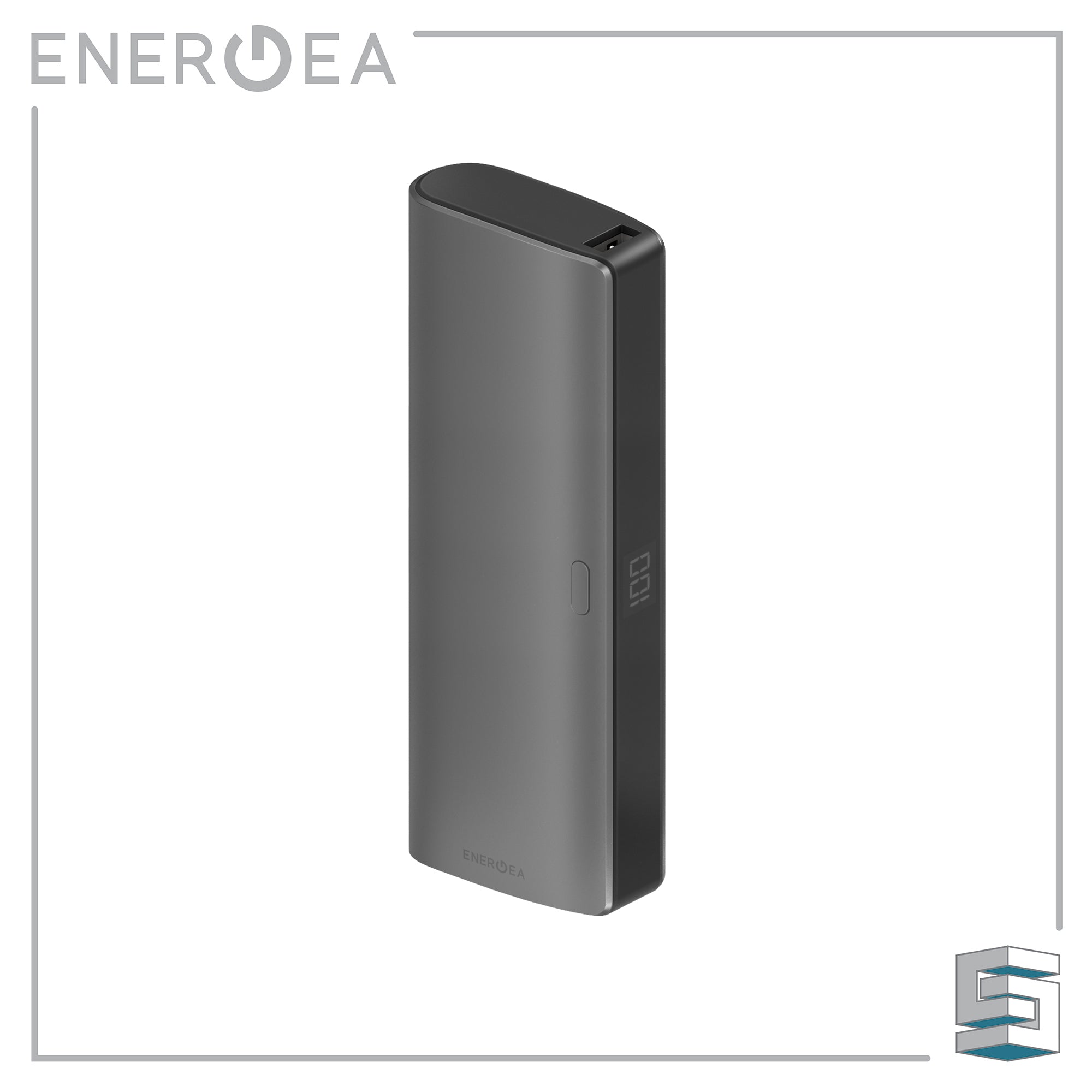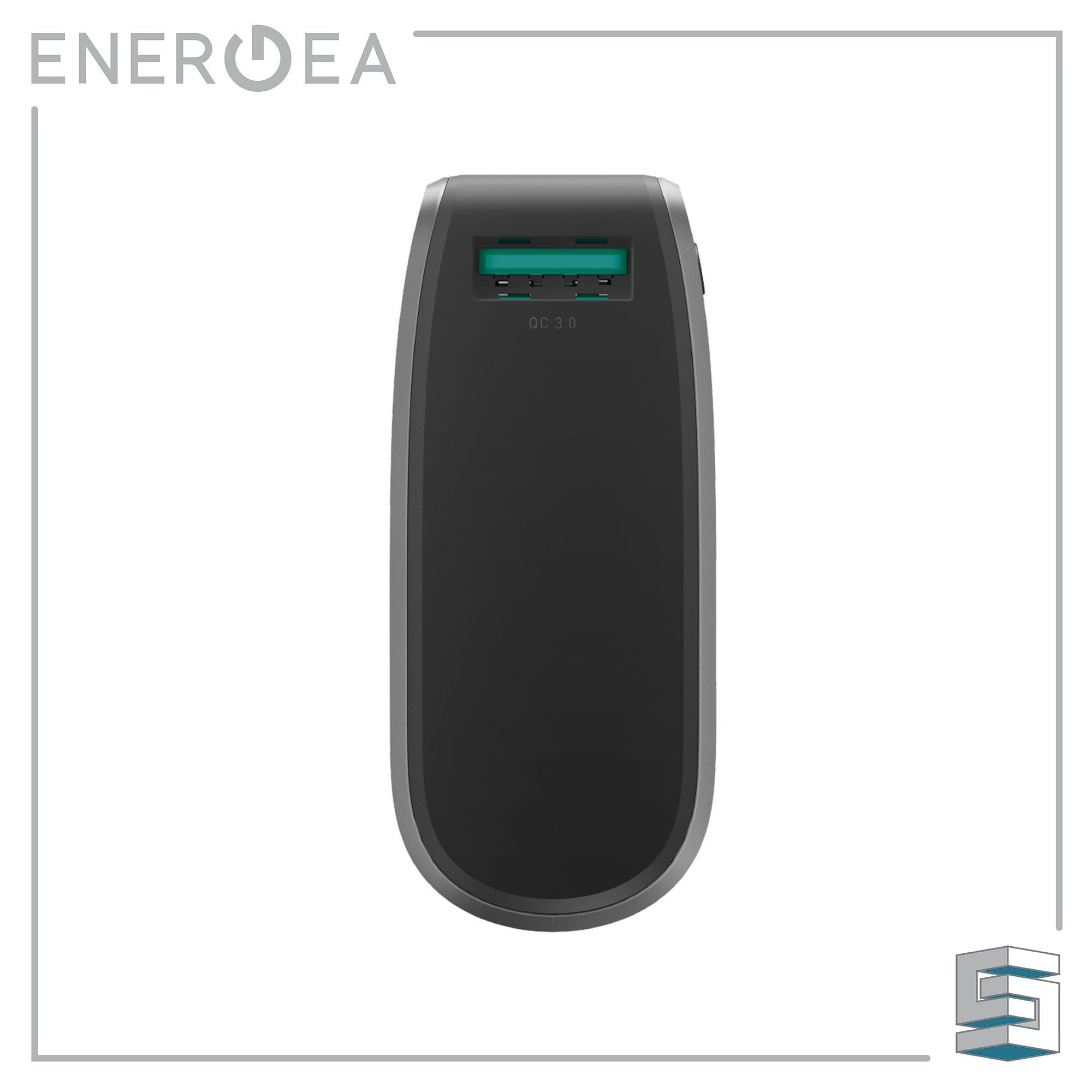 Power Bank 20000mAh - ENERGEA ComPac Ultra 35
Harness the Power of Universal Smart Charge: Unleash Unmatched Charging Efficiency
Embrace the pinnacle of charging technology with our revolutionary Universal Smart Charge, designed to redefine your mobile power experience. Equip yourself with the power to stay connected, entertained, and productive, wherever your day takes you.
Unleash Lightning-Fast Charging
Experience the exhilarating speed of our Universal Smart Charge, capable of powering up your device up to 60% in a mere 30 minutes. Say goodbye to lingering power anxieties and embrace the freedom of uninterrupted productivity and entertainment.
20000mAh High-Capacity Battery: Power Beyond Limits
Fuel your mobile lifestyle with our remarkable 20000mAh high-capacity battery. This powerhouse effortlessly accommodates your charging needs, keeping your devices powered throughout the day, even during extended travel or outdoor adventures.
Portable Powerhouse for Effortless Mobility
Our Universal Smart Charge boasts a sleek and compact design, making it the ideal companion for your on-the-go lifestyle. Its lightweight and portable construction ensures that you can always have your charging solution within reach, no matter where your journey takes you.
USB-C PD35W: 4X Faster Charging and Recharge Speeds
Harness the power of USB-C PD35W technology, enabling 4X faster charging and recharge speeds. This cutting-edge innovation allows you to power up your devices with unmatched efficiency, ensuring that you're always ready to take on the day.
Simultaneous Dual-Device Charging
With our Universal Smart Charge, you can effortlessly charge two devices simultaneously, eliminating the need for multiple chargers. This convenient feature ensures that you can keep your smartphone, tablet, or other compatible devices powered up without compromising on efficiency.
Embrace the Power of Universal Compatibility
Our Universal Smart Charge seamlessly connects with a wide range of devices, including smartphones, tablets, laptops, and other USB-powered gadgets. This versatility makes it the ultimate charging solution for your diverse technological needs.
Experience the Universal Smart Charge Difference
With its lightning-fast charging capabilities, remarkable high-capacity battery, and incredible 4X faster charging and recharge speeds, our Universal Smart Charge is the ultimate charging companion for the modern mobile lifestyle. Elevate your power experience and stay connected wherever your adventures take you.
Features
Universal Smart Charge for all your fast charging solutions
Power up your device up to 60% in 30 mins
20000mAh ultra-high capacity
4X faster to charge and recharge with USB-C PD35W
Charge 2 devices simultaneously
Low Power Charging Mode to safely charge wearable devices, wireless earbuds and more with no overcharging
Recharge the power bank in 2 hrs using PD2.0 using USB-C input
Supports new MacBook
Real time digital power display

360 Protect Pro
Specifications
Capacity: 20,000mAh 3.7V 74Wh
Battery Type: Li-Ion battery
USB-C Input/Output: PD35W Max (DC 5V/3A; 9V/3A; 12V/2.92A; 15V/2.33A; 20V/1.75A)
USB-A Output: QC3.0 18W, SCP 22.5W Fast Charge (DC 5V/3A; 9V/2A; 12V/1.5A)
USB-A + USB-C: DC 5V/3A Max
Max Output: 35W
Recharge Time: 3.5hrs (35W)
Dimension: 151 x 58 x 25mm
Weight: 346g
Power Bank 20000mAh - ENERGEA ComPac Ultra 35