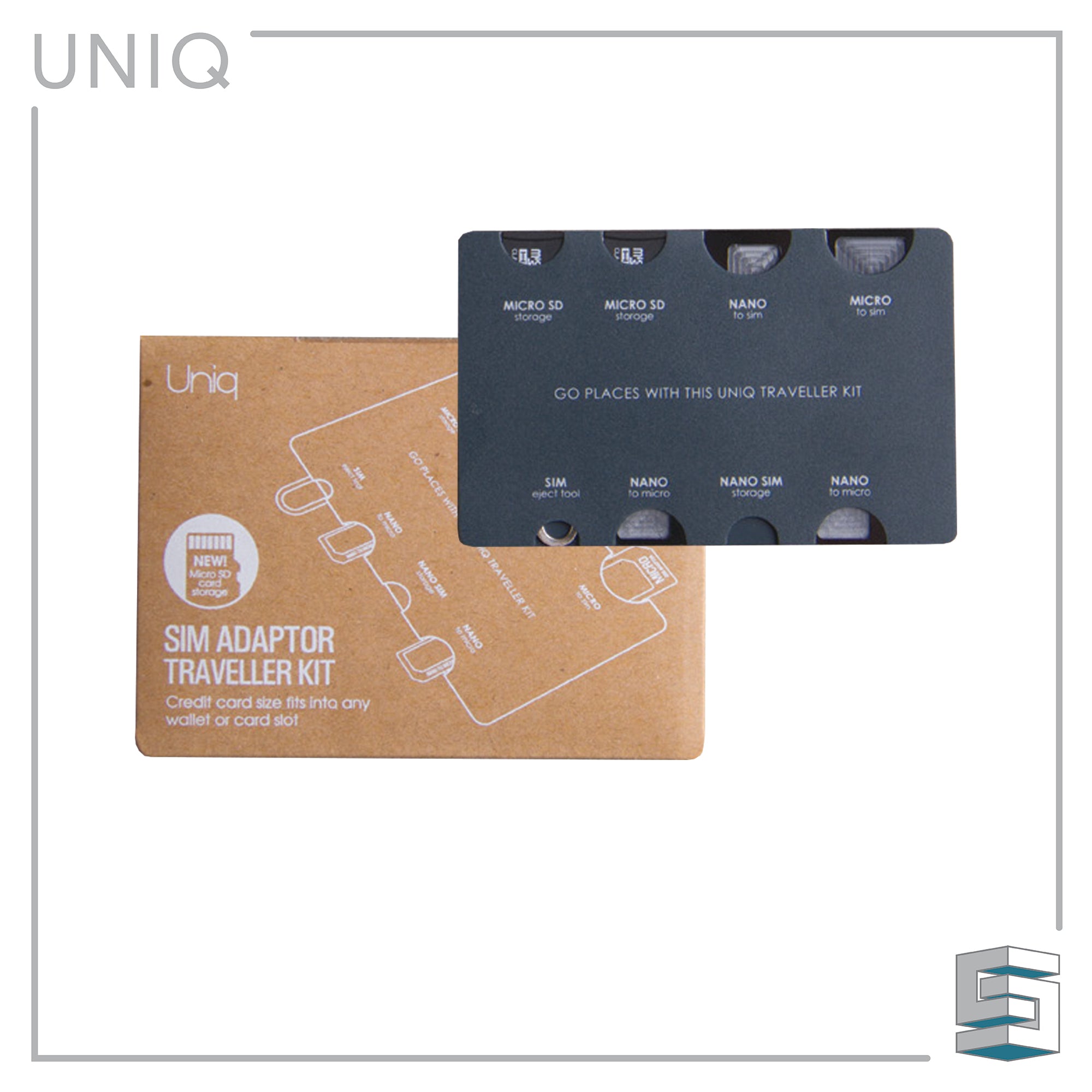 SIM Adapter Traveller Kit - UNIQ SIM 7-in-1 Adapter Kit
SIM Adapter Traveller Kit (7-in-1) is an international traveller kit that makes sure you stay connected no matter where in the world you are.
Keep all your travel storage and memory needs in one safe location with 5 different SIM compartments and 2 Micro SD storage compartments.
Slim enough to slip into your wallet or phone card slot, take your travel needs with you the convenient way.
Featuring newly integrated microSD slots, the multi-faceted card holder lets you swap you SIM cards and memory cards on the go.
SIM Adapter Traveller Kit - UNIQ SIM 7-in-1 Adapter Kit